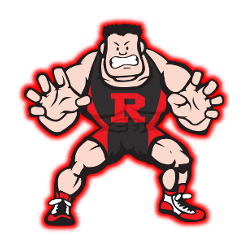 Rocket Wrestling Club is a non-profit wrestling organization. We have a youth, grades pre-K to 8th, wrestling program. Rocket Wrestling Club was established in 2008 to provide wrestling opportunities for future John Marshall/Lourdes High School Wrestlers. Note: Lourdes High School has a "coop" with John Marshall High School.
*7th & 8th graders, according to Minnesota State High School League eligibility, can participate with their High School program. Contact the HS coach if you have any questions on eligibility or options for 7th/8th graders. Some new 7th/8th graders choose participate with our youth program instead of the HS program.
We encourage both beginner and experienced wrestlers who currently live in the John Marshall school area, or plan to attend either John Marshall or Lourdes High School to register with our club. We accept registrations from anyone that wants to join our program, regardless of their current or future school.


Contact High School Head Wrestling Coach Brian Parlin with any questions or comments
Copyright © 2008 RocketWrestling.org